WHO ARE DRA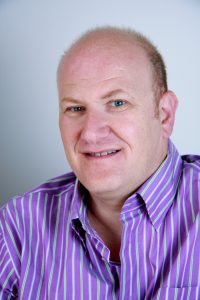 PEMASTERS?
I started Drapemasters around 21 years ago; having started in the industry in a family business based in Bournemouth from the age of 14. I'm quite old, having over 35 years of experience now. During this time as well as many residential projects I was lucky to be involved in many large projects including hotel chains in London and overseas palaces.
These all inspired a passion which still exists within me today.
Since Starting Drapemasters I have been very fortunate to have had a huge variety of projects from fabulous residential rooms and houses to many commercial projects including restaurant refits, advertising agencies and the Regent Street BOSE showroom; and having appeared with my products on 60minute makeover.
Today I consider myself very lucky to have a client base over 15 years old.
I hope to keep my ongoing passion for many years to come; offering a personal and professional approach to all my clients.
I feel furnishings are in my blood and heart.
Lee Sondack